Let's break all the rules!
Wanna chase the star power dragon? You've come to the right place.
These builds are aimed at players who are looking for a leaderboard hero or those that want a really easy time in Dragon Invasion - if you're new to hero building or just want to clear quests without breaking the bank refer to the tl;dr and best-in-slot pages.
Please note that the hero builds on this page can be expensive to create, and whilst some are fantastic for normal questing, such as the crit warlock, others are very unbalanced and will perform very poorly in normal quests, like the hypermax Lord and Spellknight for example.
If you're unsure please ask around on the STC Discord or the Official Discord before committing to it. Or don't, 'tis your time/gems!
205,951

Airship Power

10,118

HP

2,203

ATK

5,973

DEF

Threat

75,691

150

EVA

0%

Critical Hit Chance

Critical Hit Damage

5%

2.0x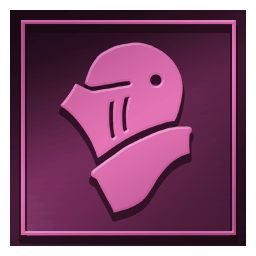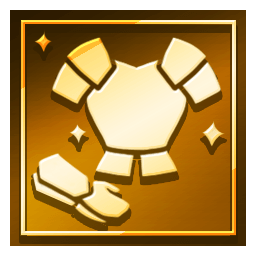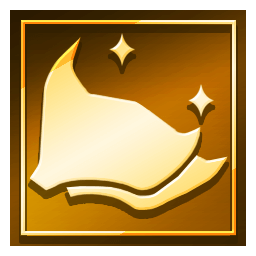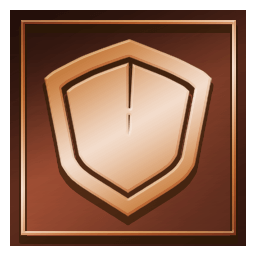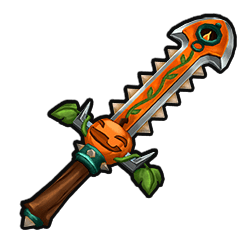 Legendary Tier 12 Thorn of Scorn Attack: 760 Defense: 190 Affinity: Earth Enchanted with: Primeval Element Enchanted with: Mammoth Spirit Available in Antique Store In Antique Store starting 2023/04/20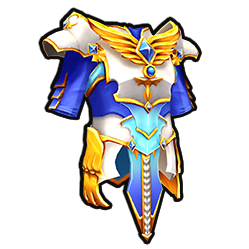 Legendary Tier 13 Titan Plate Armor Attack: 128 Defense: 510 Affinity: Light Enchanted with: Primeval Element Enchanted with: Mammoth Spirit Not yet available in Antique Store In Antique Store starting 2023/12/28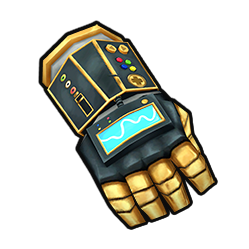 Legendary Tier 13 Power Gauntlet Attack: 116 Defense: 435 Affinity: Enchanted with: Primeval Element Enchanted with: Mammoth Spirit Not yet available in Antique Store In Antique Store starting 2023/11/30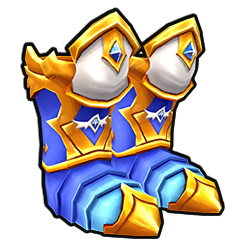 Legendary Tier 13 Titan Boots Defense: 495 Health: 31 Affinity: Light Enchanted with: Primeval Element Enchanted with: Mammoth Spirit Not yet available in Antique Store In Antique Store starting 2023/12/28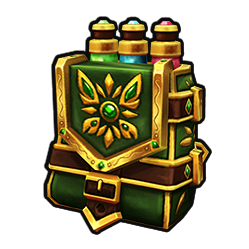 Legendary Tier 13 Satchel of Essentials Defense: 218 Health: 109 Affinity: Carbuncle Spirit Enchanted with: Primeval Element Enchanted with: Mammoth Spirit Not yet available in Antique Store In Antique Store starting 2023/11/30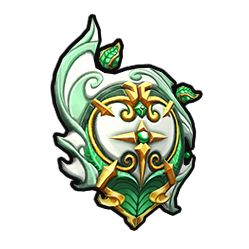 Legendary Tier 13 Chloroshield Defense: 495 Affinity: Earth Enchanted with: Primeval Element Enchanted with: Mammoth Spirit
239,211

Airship Power

11,448

HP

2,869

ATK

12,125

DEF

Threat

66,181

225

EVA

0%

Critical Hit Chance

Critical Hit Damage

5%

2.0x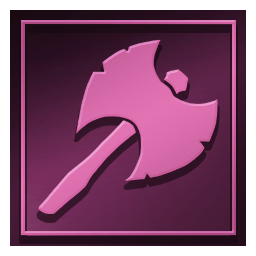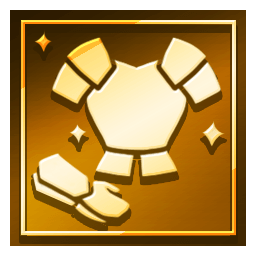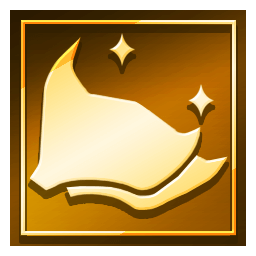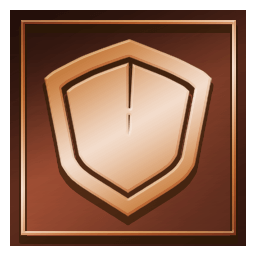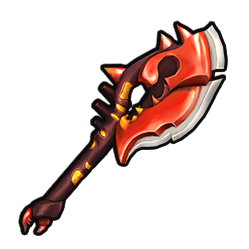 Legendary Tier 13 Moltin' Crabcracker Attack: 870 Defense: 218 Affinity: Fire Enchanted with: Inferno Element Enchanted with: Mammoth Spirit Not yet available in Antique Store In Antique Store starting 2024/01/25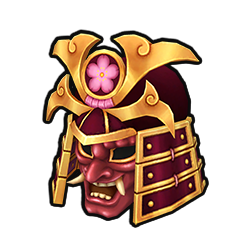 Legendary Tier 13 Taishōgun Kabuto Attack: 131 Defense: 525 Affinity: Earth Enchanted with: Inferno Element Enchanted with: Mammoth Spirit Not yet available in Antique Store In Antique Store starting 2023/11/02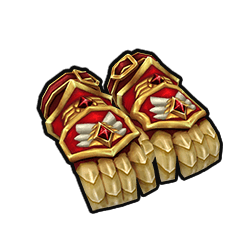 Legendary Tier 12 Vermilion Guard Might Defense: 355 Affinity: Fire | Phoenix Spirit Enchanted with: Inferno Element Enchanted with: Mammoth Spirit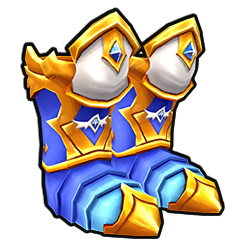 Legendary Tier 13 Titan Boots Defense: 495 Health: 31 Affinity: Light Enchanted with: Inferno Element Enchanted with: Mammoth Spirit Not yet available in Antique Store In Antique Store starting 2023/12/28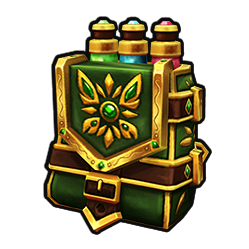 Legendary Tier 13 Satchel of Essentials Defense: 218 Health: 109 Affinity: Carbuncle Spirit Enchanted with: Inferno Element Enchanted with: Mammoth Spirit Not yet available in Antique Store In Antique Store starting 2023/11/30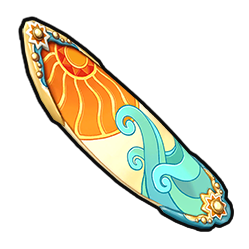 Legendary Tier 13 Radical Waverider Attack: 124 Defense: 495 Affinity: Water Enchanted with: Inferno Element Enchanted with: Mammoth Spirit Not yet available in Antique Store In Antique Store starting 2023/12/28
272,946

Airship Power

12,636

HP

1,343

ATK

5,375

DEF

Threat

101,624

150

EVA

0%

Critical Hit Chance

Critical Hit Damage

5%

2.0x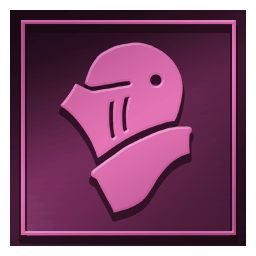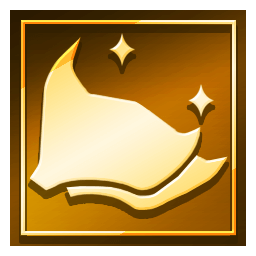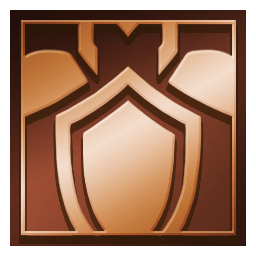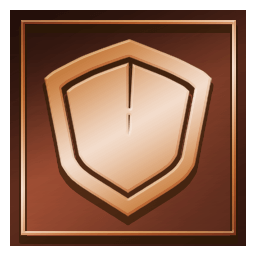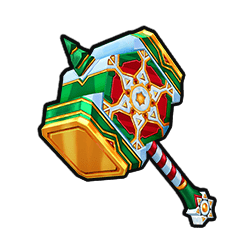 Legendary Tier 12 Merry Christmace Attack: 730 Defense: 183 Affinity: Light | Christmas Spirit Enchanted with: Divine Element Enchanted with: Mammoth Spirit Available in Antique Store In Antique Store starting 2023/06/15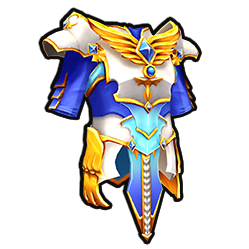 Legendary Tier 13 Titan Plate Armor Attack: 128 Defense: 510 Affinity: Light Enchanted with: Divine Element Enchanted with: Mammoth Spirit Not yet available in Antique Store In Antique Store starting 2023/12/28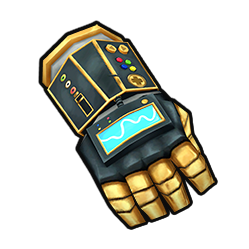 Legendary Tier 13 Power Gauntlet Attack: 116 Defense: 435 Affinity: Enchanted with: Divine Element Enchanted with: Mammoth Spirit Not yet available in Antique Store In Antique Store starting 2023/11/30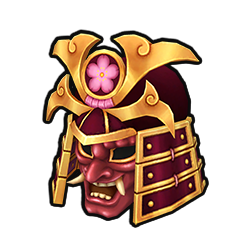 Legendary Tier 13 Taishōgun Kabuto Attack: 131 Defense: 525 Affinity: Earth Enchanted with: Divine Element Enchanted with: Mammoth Spirit Not yet available in Antique Store In Antique Store starting 2023/11/02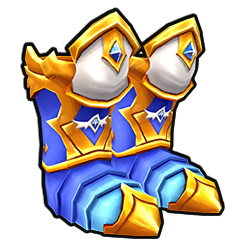 Legendary Tier 13 Titan Boots Defense: 495 Health: 31 Affinity: Light Enchanted with: Divine Element Enchanted with: Mammoth Spirit Not yet available in Antique Store In Antique Store starting 2023/12/28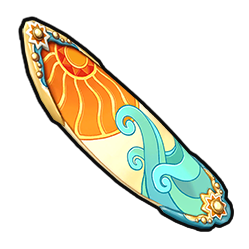 Legendary Tier 13 Radical Waverider Attack: 124 Defense: 495 Affinity: Water Enchanted with: Divine Element Enchanted with: Mammoth Spirit Not yet available in Antique Store In Antique Store starting 2023/12/28
210,529

Airship Power

10,301

HP

4,243

ATK

4,711

DEF

Threat

29,627

130

EVA

76%

Critical Hit Chance

Critical Hit Damage

10%

2.0x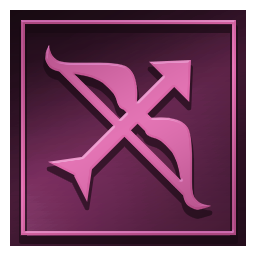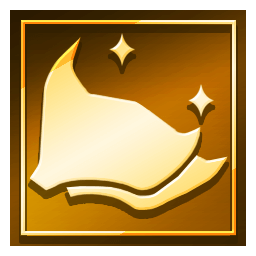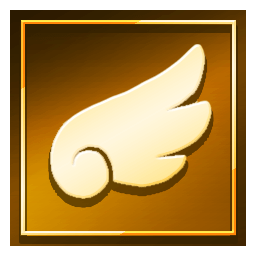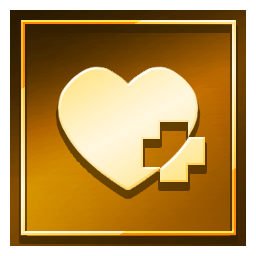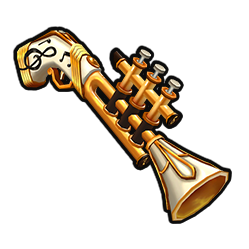 Legendary Tier 13 Sonic Trumpeteer Attack: 1,170 Health: 36 Affinity: Air Enchanted with: Hurricane Element Enchanted with: Mammoth Spirit Not yet available in Antique Store In Antique Store starting 2023/11/02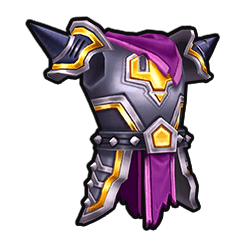 Legendary Tier 12 Tyrant Plate Armor Defense: 400 Health: 25 Affinity: Dark Enchanted with: Hurricane Element Enchanted with: Mammoth Spirit Available in Antique Store In Antique Store starting 2023/05/18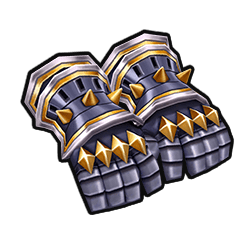 Legendary Tier 12 Tyrant Fists Defense: 365 Health: 23 Affinity: Dark Enchanted with: Hurricane Element Enchanted with: Mammoth Spirit Available in Antique Store In Antique Store starting 2023/05/18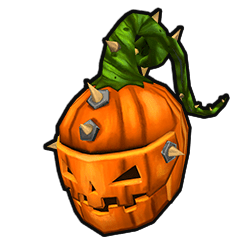 Legendary Tier 12 Thorn Baron Helm Defense: 425 Health: 27 Affinity: Earth Enchanted with: Hurricane Element Enchanted with: Mammoth Spirit Available in Antique Store In Antique Store starting 2023/04/20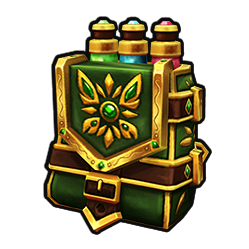 Legendary Tier 13 Satchel of Essentials Defense: 218 Health: 109 Affinity: Carbuncle Spirit Enchanted with: Hurricane Element Enchanted with: Carbuncle Spirit Not yet available in Antique Store In Antique Store starting 2023/11/30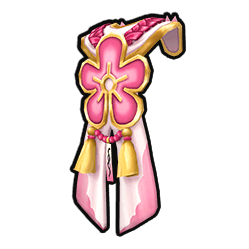 Legendary Tier 12 Sakura Cloak Defense: 505 Health: 32 Affinity: Air Enchanted with: Hurricane Element Enchanted with: Carbuncle Spirit Available in Antique Store In Antique Store starting 2022/10/06
278,848

Airship Power

12,833

HP

874

ATK

59,619

DEF

Threat

7,531

90

EVA

10%

Critical Hit Chance

Critical Hit Damage

64%

6.5x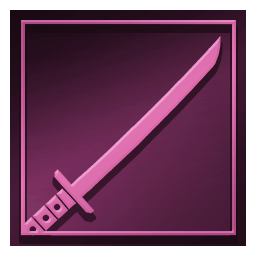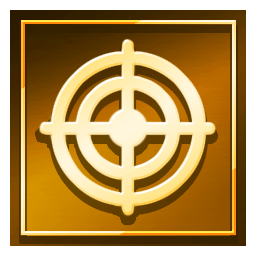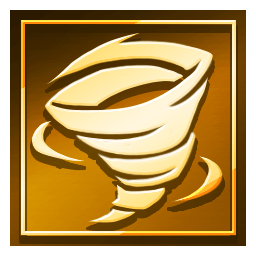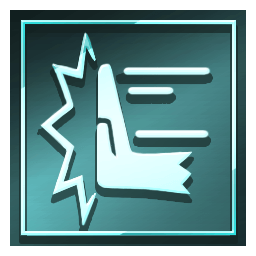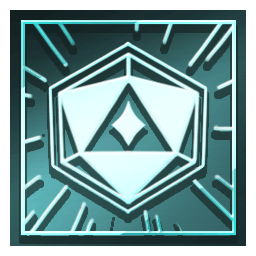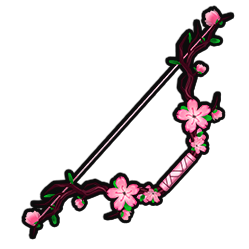 Legendary Tier 13 Jindai Zakura Attack: 960 Health: 30 Affinity: Earth Enchanted with: Torrent Element Enchanted with: Chimera Spirit Not yet available in Antique Store In Antique Store starting 2023/11/02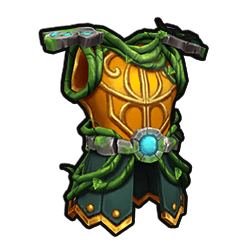 Legendary Tier 12 Lost Warrior's Plate Defense: 400 : 5% Affinity: Earth Enchanted with: Torrent Element Enchanted with: Chimera Spirit Available in Antique Store In Antique Store starting 2023/09/07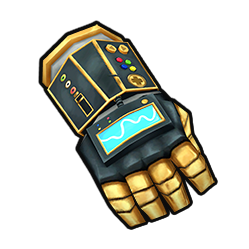 Legendary Tier 13 Power Gauntlet Attack: 116 Defense: 435 Affinity: Enchanted with: Torrent Element Enchanted with: Chimera Spirit Not yet available in Antique Store In Antique Store starting 2023/11/30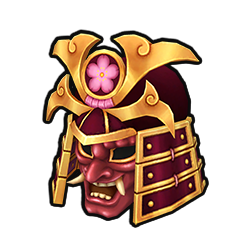 Legendary Tier 13 Taishōgun Kabuto Attack: 131 Defense: 525 Affinity: Earth Enchanted with: Torrent Element Enchanted with: Chimera Spirit Not yet available in Antique Store In Antique Store starting 2023/11/02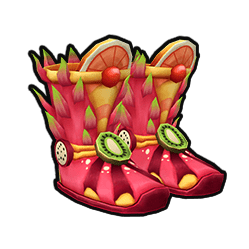 Legendary Tier 12 Fruity Booties Defense: 400 Health: 25 Affinity: Water Enchanted with: Torrent Element Enchanted with: Chimera Spirit Available in Antique Store In Antique Store starting 2023/02/23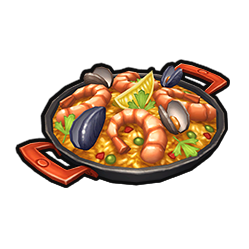 Legendary Tier 13 Pot of Paella Attack: 218 Defense: 218 Affinity: Water | Kraken Spirit Enchanted with: Torrent Element Enchanted with: Kraken Spirit
232,661

Airship Power

11,186

HP

1,031

ATK

45,360

DEF

Threat

5,605

90

EVA

8%

Critical Hit Chance

Critical Hit Damage

59%

7.1x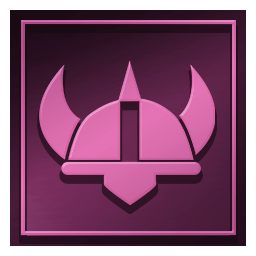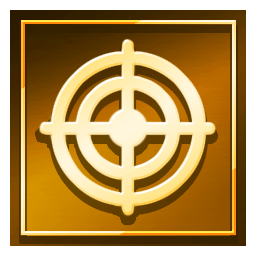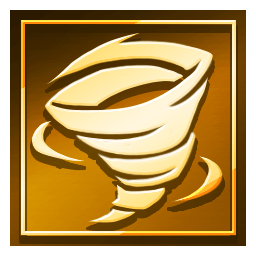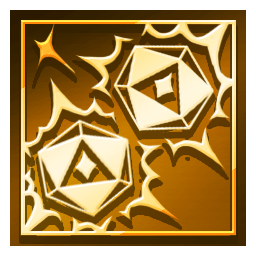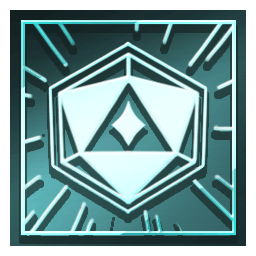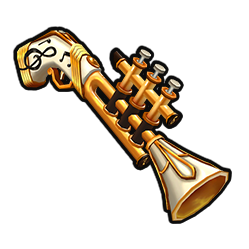 Legendary Tier 13 Sonic Trumpeteer Attack: 1,170 Health: 36 Affinity: Air Enchanted with: Inferno Element Enchanted with: Chimera Spirit Not yet available in Antique Store In Antique Store starting 2023/11/02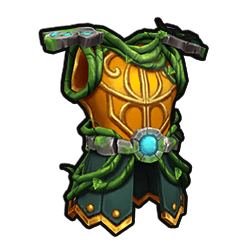 Legendary Tier 12 Lost Warrior's Plate Defense: 400 : 5% Affinity: Earth Enchanted with: Inferno Element Enchanted with: Chimera Spirit Available in Antique Store In Antique Store starting 2023/09/07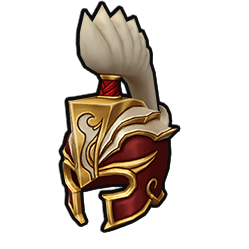 Legendary Tier 12 Vermilion Guard Helm Defense: 410 Affinity: Fire | Phoenix Spirit Enchanted with: Inferno Element Enchanted with: Chimera Spirit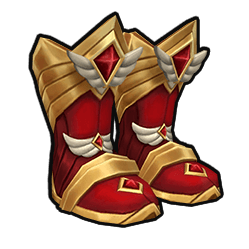 Legendary Tier 12 Vermilion Guard Greaves Defense: 385 Affinity: Fire | Phoenix Spirit Enchanted with: Inferno Element Enchanted with: Chimera Spirit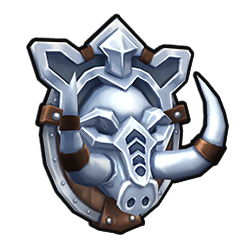 Legendary Tier 8 Goreboar Targe Defense: 190 : 7% Affinity: Enchanted with: Inferno Element Enchanted with: Chimera Spirit Not yet available in Antique Store In Antique Store starting 2024/02/22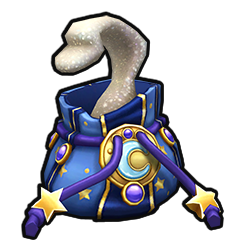 Legendary Tier 13 Sandman's Pouch Attack: 338 Health: 57 Affinity: Dark Enchanted with: Inferno Element Enchanted with: Chimera Spirit Not yet available in Antique Store In Antique Store starting 2024/01/25
---
271,252

Airship Power

12,580

HP

668

ATK

66,285

DEF

Threat

7,373

40

EVA

38%

Critical Hit Chance

Critical Hit Damage

62%

7.2x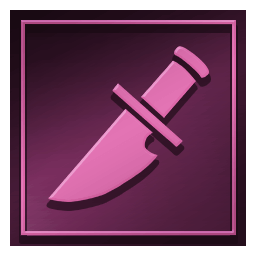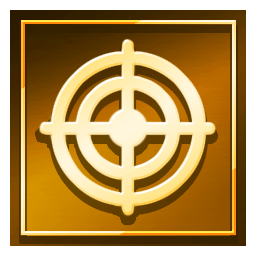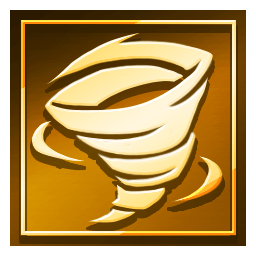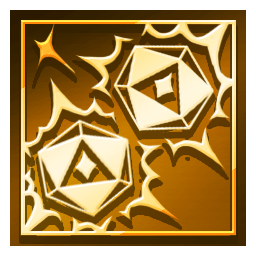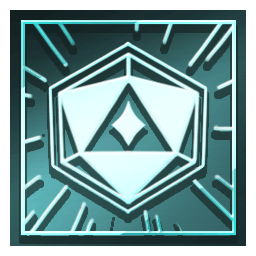 Legendary Tier 13 Somnus Boltcaster Attack: 1,080 Health: 34 Affinity: Dark Enchanted with: Hurricane Element Enchanted with: Chimera Spirit Not yet available in Antique Store In Antique Store starting 2024/01/25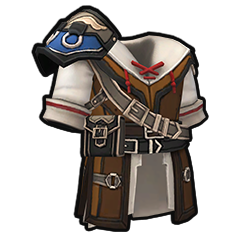 Legendary Tier 13 Wayfinder's Outfit Attack: 137 Defense: 480 Affinity: Enchanted with: Hurricane Element Enchanted with: Chimera Spirit Not yet available in Antique Store In Antique Store starting 2024/02/22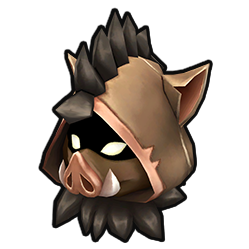 Legendary Tier 13 Wereboar's Hood Attack: 137 Defense: 480 Affinity: Enchanted with: Hurricane Element Enchanted with: Chimera Spirit Not yet available in Antique Store In Antique Store starting 2024/02/22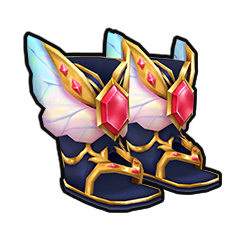 Legendary Tier 12 Fairy Sandals Attack: 89 Defense: 355 Affinity: Air | Carbuncle Spirit Enchanted with: Hurricane Element Enchanted with: Chimera Spirit Not yet available in Antique Store In Antique Store starting 2023/10/05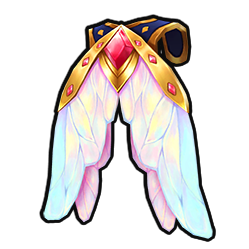 Legendary Tier 12 Fairy Wings Attack: 130 Defense: 520 Affinity: Air | Carbuncle Spirit Enchanted with: Hurricane Element Enchanted with: Chimera Spirit Not yet available in Antique Store In Antique Store starting 2023/10/05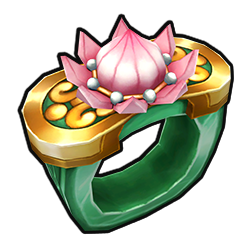 Legendary Tier 13 Jade Lotus Loop Attack: 525 Defense: 150 Affinity: Enchanted with: Hurricane Element Enchanted with: Chimera Spirit Not yet available in Antique Store In Antique Store starting 2024/03/21
348,940

Airship Power

15,167

HP

1,072

ATK

57,108

DEF

Threat

5,638

40

EVA

33%

Critical Hit Chance

Critical Hit Damage

78%

9.0x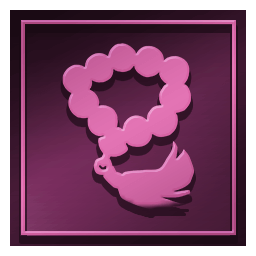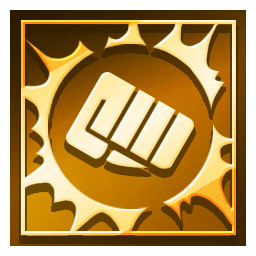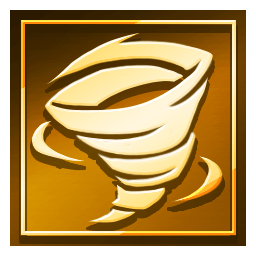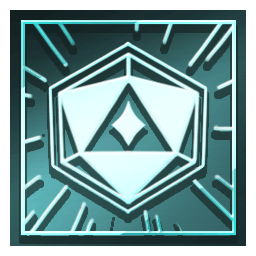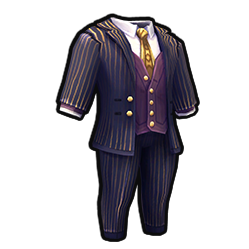 Legendary Tier 13 Business Suit Attack: 129 Defense: 450 Affinity: Enchanted with: Torrent Element Enchanted with: Chimera Spirit Not yet available in Antique Store In Antique Store starting 2024/03/21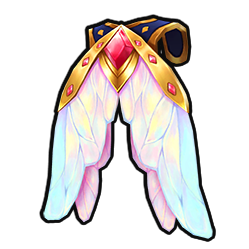 Legendary Tier 12 Fairy Wings Attack: 130 Defense: 520 Affinity: Air | Carbuncle Spirit Enchanted with: Torrent Element Enchanted with: Carbuncle Spirit Not yet available in Antique Store In Antique Store starting 2023/10/05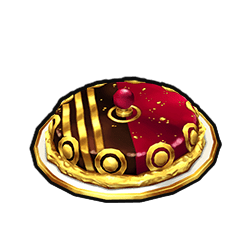 Legendary Tier 12 Glazed Mirror Cake Attack: 122 Health: 122 Affinity: Gold Enchanted with: Torrent Element Enchanted with: Chimera Spirit Available in Antique Store In Antique Store starting 2023/07/13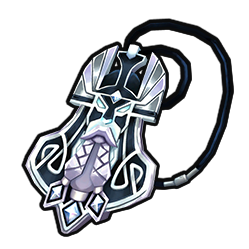 Legendary Tier 13 Platinum Insignia Attack: 131 Defense: 525 Affinity: Gold | Quetzalcoatl Spirit Enchanted with: Torrent Element Enchanted with: Chimera Spirit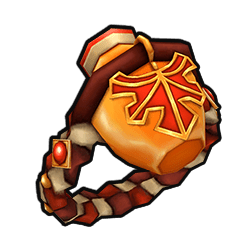 Legendary Tier 12 Maple Ration Mini Attack: 440 Health: 30 Affinity: Water Enchanted with: Torrent Element Enchanted with: Chimera Spirit Available in Antique Store In Antique Store starting 2023/09/07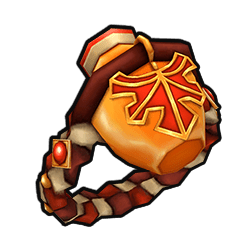 Legendary Tier 12 Maple Ration Mini Attack: 440 Health: 30 Affinity: Water Enchanted with: Torrent Element Enchanted with: Chimera Spirit Available in Antique Store In Antique Store starting 2023/09/07
357,621

Airship Power

15,456

HP

599

ATK

70,127

DEF

Threat

7,261

40

EVA

38%

Critical Hit Chance

Critical Hit Damage

67%

7.6x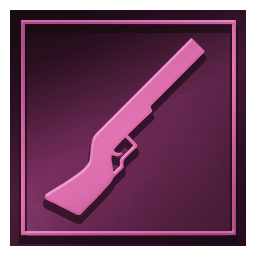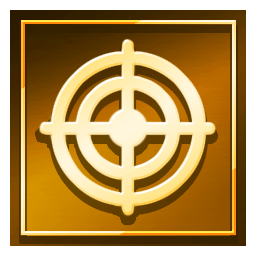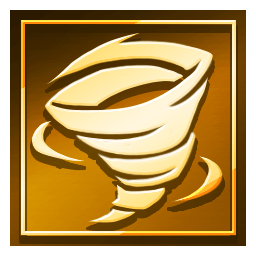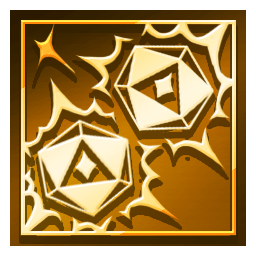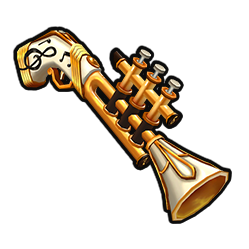 Legendary Tier 13 Sonic Trumpeteer Attack: 1,170 Health: 36 Affinity: Air Enchanted with: Inferno Element Enchanted with: Chimera Spirit Not yet available in Antique Store In Antique Store starting 2023/11/02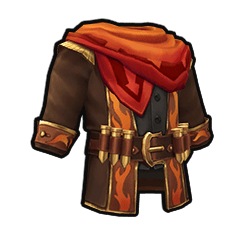 Legendary Tier 12 Desperado Outfit Attack: 95 Defense: 380 Affinity: Fire Enchanted with: Inferno Element Enchanted with: Chimera Spirit Available in Antique Store In Antique Store starting 2022/12/01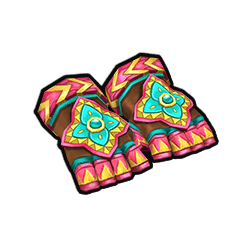 Legendary Tier 12 Gloves of Rhythm Attack: 75 Defense: 300 Affinity: Enchanted with: Inferno Element Enchanted with: Chimera Spirit Available in Antique Store In Antique Store starting 2022/11/03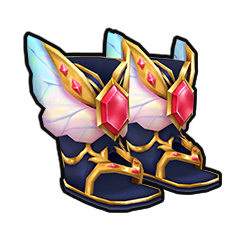 Legendary Tier 12 Fairy Sandals Attack: 89 Defense: 355 Affinity: Air | Carbuncle Spirit Enchanted with: Inferno Element Enchanted with: Chimera Spirit Not yet available in Antique Store In Antique Store starting 2023/10/05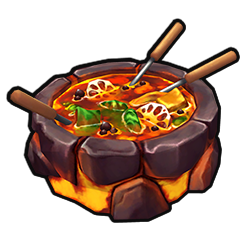 Legendary Tier 13 Very Hot Pot Attack: 218 Defense: 326 Affinity: Fire Enchanted with: Inferno Element Enchanted with: Chimera Spirit Not yet available in Antique Store In Antique Store starting 2024/01/25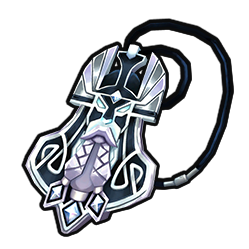 Legendary Tier 13 Platinum Insignia Attack: 131 Defense: 525 Affinity: Gold | Quetzalcoatl Spirit Enchanted with: Inferno Element Enchanted with: Chimera Spirit
222,085

Airship Power

10,763

HP

1,183

ATK

50,229

DEF

Threat

5,430

40

EVA

63%

Critical Hit Chance

Critical Hit Damage

62%

7.2x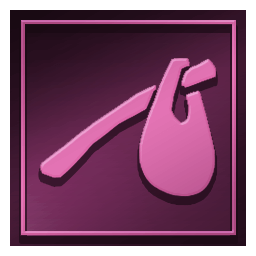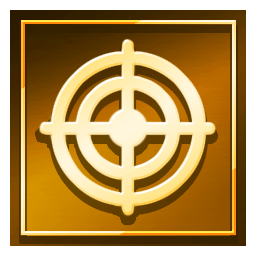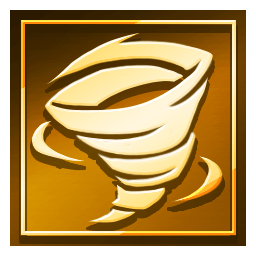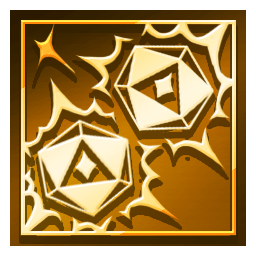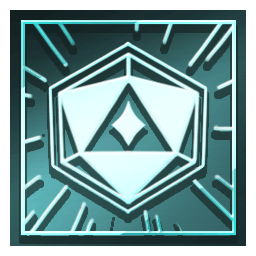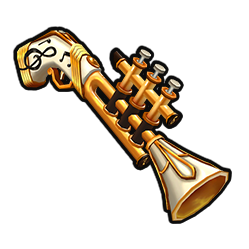 Legendary Tier 13 Sonic Trumpeteer Attack: 1,170 Health: 36 Affinity: Air Enchanted with: Primeval Element Enchanted with: Chimera Spirit Not yet available in Antique Store In Antique Store starting 2023/11/02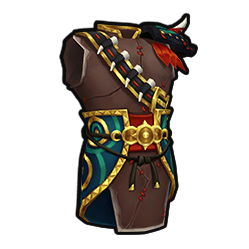 Legendary Tier 13 Wildhunt Leathers Defense: 465 Affinity: Earth | Chimera Spirit Enchanted with: Primeval Element Enchanted with: Chimera Spirit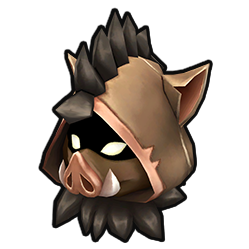 Legendary Tier 13 Wereboar's Hood Attack: 137 Defense: 480 Affinity: Enchanted with: Primeval Element Enchanted with: Chimera Spirit Not yet available in Antique Store In Antique Store starting 2024/02/22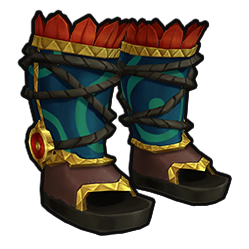 Legendary Tier 13 Wildhunt Sandals Defense: 435 Affinity: Earth | Chimera Spirit Enchanted with: Primeval Element Enchanted with: Chimera Spirit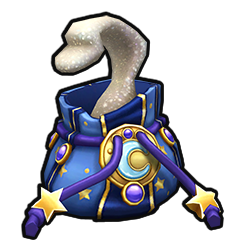 Legendary Tier 13 Sandman's Pouch Attack: 338 Health: 57 Affinity: Dark Enchanted with: Primeval Element Enchanted with: Chimera Spirit Not yet available in Antique Store In Antique Store starting 2024/01/25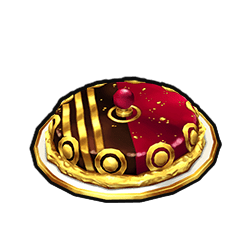 Legendary Tier 12 Glazed Mirror Cake Attack: 122 Health: 122 Affinity: Gold Enchanted with: Primeval Element Enchanted with: Chimera Spirit Available in Antique Store In Antique Store starting 2023/07/13
354,373

Airship Power

15,348

HP

561

ATK

61,546

DEF

Threat

5,833

30

EVA

43%

Critical Hit Chance

Critical Hit Damage

32%

8.1x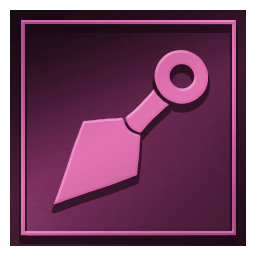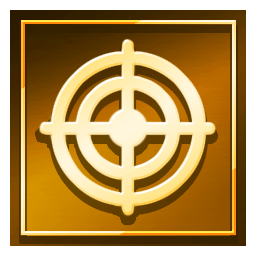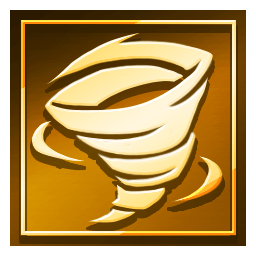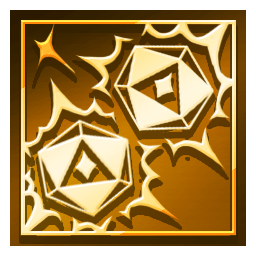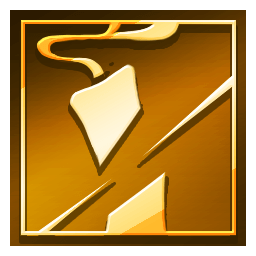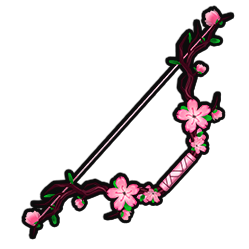 Legendary Tier 13 Jindai Zakura Attack: 960 Health: 30 Affinity: Earth Enchanted with: Abyssal Element Enchanted with: Chimera Spirit Not yet available in Antique Store In Antique Store starting 2023/11/02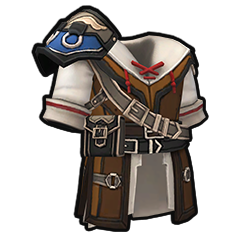 Legendary Tier 13 Wayfinder's Outfit Attack: 137 Defense: 480 Affinity: Enchanted with: Abyssal Element Enchanted with: Chimera Spirit Not yet available in Antique Store In Antique Store starting 2024/02/22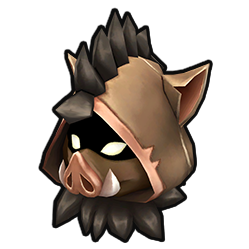 Legendary Tier 13 Wereboar's Hood Attack: 137 Defense: 480 Affinity: Enchanted with: Abyssal Element Enchanted with: Chimera Spirit Not yet available in Antique Store In Antique Store starting 2024/02/22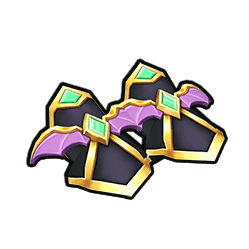 Legendary Tier 11 Nightwing Vambraces Defense: 245 Health: 15 Affinity: Dark Enchanted with: Abyssal Element Enchanted with: Chimera Spirit Available in Antique Store In Antique Store starting 2022/04/21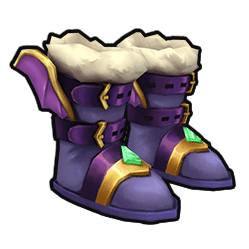 Legendary Tier 7 Nightwing Shoes Defense: 125 Evasion: 5% Affinity: Dark Enchanted with: Abyssal Element Enchanted with: Chimera Spirit Available in Antique Store In Antique Store starting 2023/04/20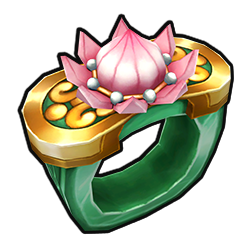 Legendary Tier 13 Jade Lotus Loop Attack: 525 Defense: 150 Affinity: Enchanted with: Abyssal Element Enchanted with: Chimera Spirit Not yet available in Antique Store In Antique Store starting 2024/03/21
395,074

Airship Power

16,703

HP

430

ATK

73,876

DEF

Threat

5,374

40

EVA

71%

Critical Hit Chance

Critical Hit Damage

20%

8.6x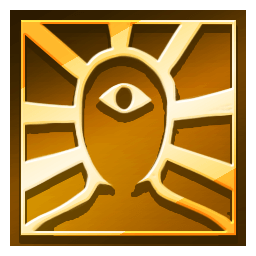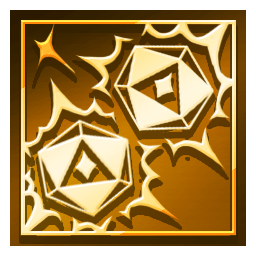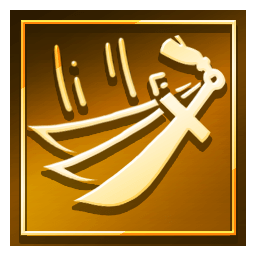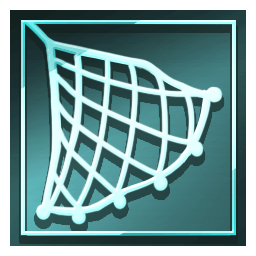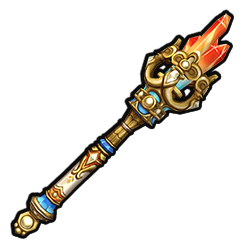 Legendary Tier 13 Pyroquartz Rod Attack: 1,150 Affinity: Fire Enchanted with: Hurricane Element Enchanted with: Chimera Spirit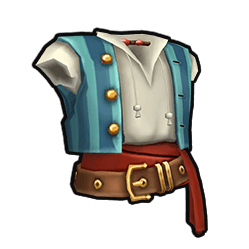 Legendary Tier 5 Sky Pirate Outfit Defense: 86 Evasion: 5% Affinity: Air Enchanted with: Hurricane Element Enchanted with: Chimera Spirit Available in Antique Store In Antique Store starting 2022/12/29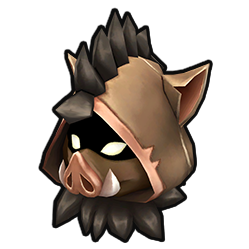 Legendary Tier 13 Wereboar's Hood Attack: 137 Defense: 480 Affinity: Enchanted with: Hurricane Element Enchanted with: Chimera Spirit Not yet available in Antique Store In Antique Store starting 2024/02/22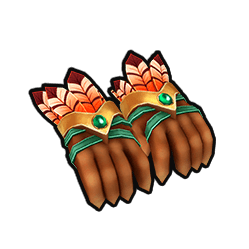 Legendary Tier 11 Raptor Wings Defense: 240 Evasion: 5% Affinity: Air | Eagle Spirit Enchanted with: Hurricane Element Enchanted with: Chimera Spirit Available in Antique Store In Antique Store starting 2021/12/02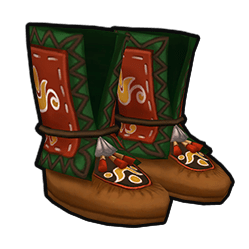 Legendary Tier 12 Hunter Moccasins Defense: 355 Evasion: 7% Affinity: Enchanted with: Hurricane Element Enchanted with: Chimera Spirit Available in Antique Store In Antique Store starting 2023/05/18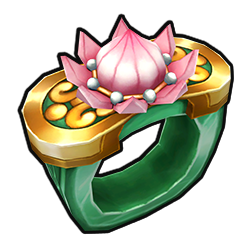 Legendary Tier 13 Jade Lotus Loop Attack: 525 Defense: 150 Affinity: Enchanted with: Hurricane Element Enchanted with: Chimera Spirit Not yet available in Antique Store In Antique Store starting 2024/03/21
---
324,170

Airship Power

14,342

HP

627

ATK

118,806

DEF

Threat

5,467

10

EVA

0%

Critical Hit Chance

Critical Hit Damage

39%

6.9x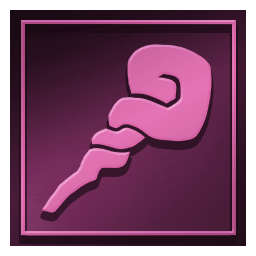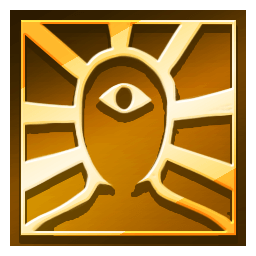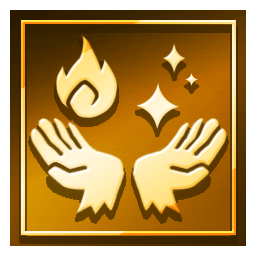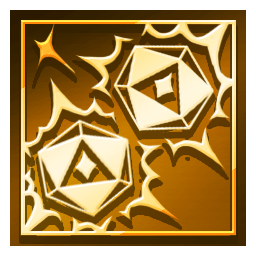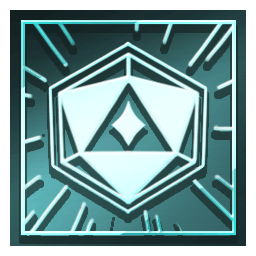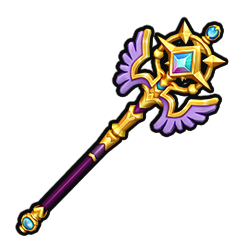 Legendary Tier 13 Scepter of Ever-Wisdom Attack: 1,200 Defense: 300 Affinity: Enchanted with: Inferno Element Enchanted with: Chimera Spirit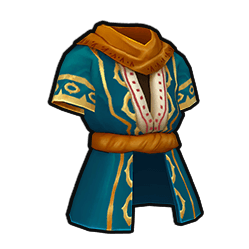 Legendary Tier 9 Desert Threads Defense: 200 Health: 13 Affinity: Fire Enchanted with: Inferno Element Enchanted with: Chimera Spirit Available in Antique Store In Antique Store starting 2021/02/25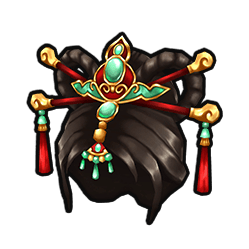 Legendary Tier 12 Empress Hairpins Attack: 96 Defense: 363 Affinity: Enchanted with: Inferno Element Enchanted with: Chimera Spirit Available in Antique Store In Antique Store starting 2023/07/13
Legendary Tier 12 Desperado Spurs Defense: 345 Health: 21 Affinity: Fire Enchanted with: Inferno Element Enchanted with: Chimera Spirit Available in Antique Store In Antique Store starting 2022/12/01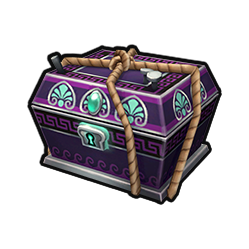 Legendary Tier 13 Pandora's Box Attack: 1,520 Affinity: Dark Enchanted with: Inferno Element Enchanted with: Chimera Spirit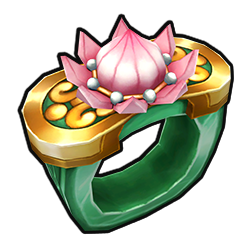 Legendary Tier 13 Jade Lotus Loop Attack: 525 Defense: 150 Affinity: Enchanted with: Inferno Element Enchanted with: Chimera Spirit Not yet available in Antique Store In Antique Store starting 2024/03/21
236,198

Airship Power

11,328

HP

576

ATK

76,404

DEF

Threat

5,409

10

EVA

3%

Critical Hit Chance

Critical Hit Damage

45%

7.0x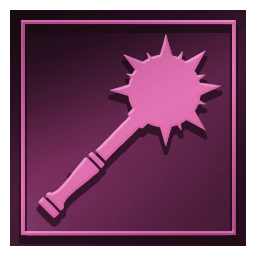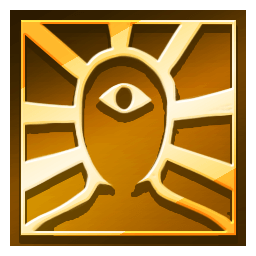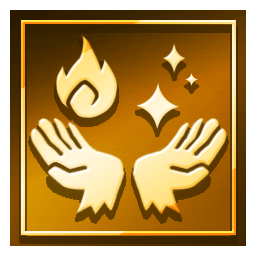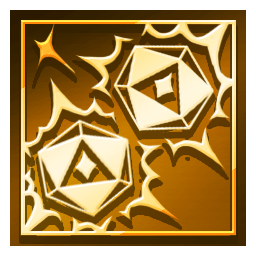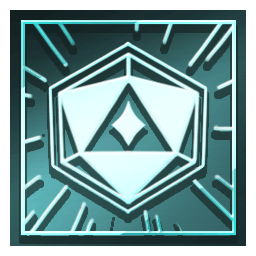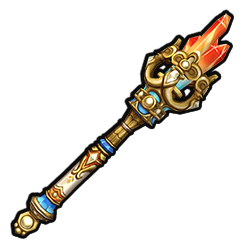 Legendary Tier 13 Pyroquartz Rod Attack: 1,150 Affinity: Fire Enchanted with: Divine Element Enchanted with: Chimera Spirit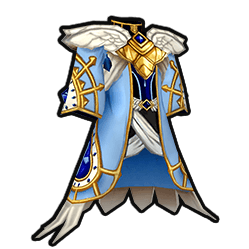 Legendary Tier 12 Exarch Robes Defense: 355 Affinity: Light Enchanted with: Divine Element Enchanted with: Chimera Spirit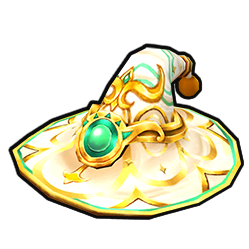 Legendary Tier 13 Elysium Halo Defense: 498 Affinity: Divine Element Enchanted with: Divine Element Enchanted with: Chimera Spirit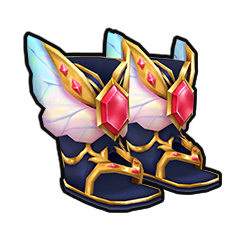 Legendary Tier 12 Fairy Sandals Attack: 89 Defense: 355 Affinity: Air | Carbuncle Spirit Enchanted with: Divine Element Enchanted with: Carbuncle Spirit Not yet available in Antique Store In Antique Store starting 2023/10/05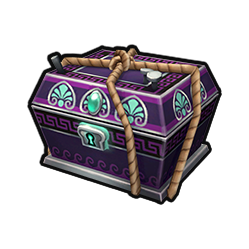 Legendary Tier 13 Pandora's Box Attack: 1,520 Affinity: Dark Enchanted with: Divine Element Enchanted with: Chimera Spirit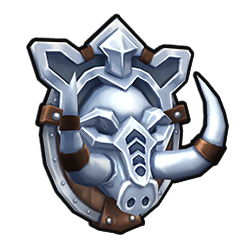 Legendary Tier 8 Goreboar Targe Defense: 190 : 7% Affinity: Enchanted with: Divine Element Enchanted with: Chimera Spirit Not yet available in Antique Store In Antique Store starting 2024/02/22
271,127

Airship Power

12,576

HP

1,258

ATK

102,499

DEF

Threat

5,824

10

EVA

0%

Critical Hit Chance

Critical Hit Damage

35%

7.1x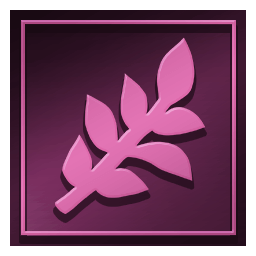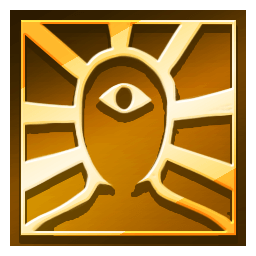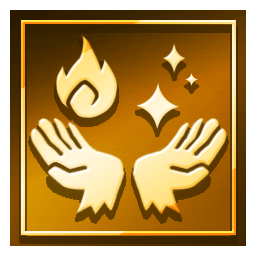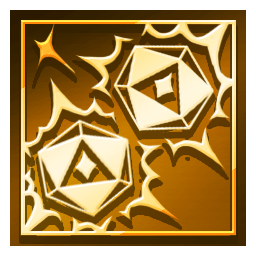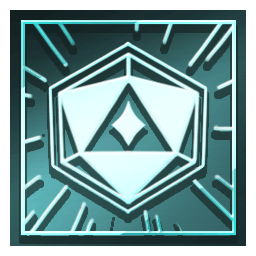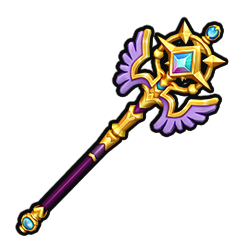 Legendary Tier 13 Scepter of Ever-Wisdom Attack: 1,200 Defense: 300 Affinity: Enchanted with: Primeval Element Enchanted with: Chimera Spirit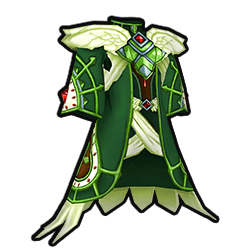 Legendary Tier 12 Garb of the Primordial Defense: 453 Affinity: Primeval Element Enchanted with: Primeval Element Enchanted with: Chimera Spirit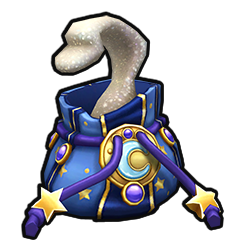 Legendary Tier 13 Sandman's Pouch Attack: 338 Health: 57 Affinity: Dark Enchanted with: Primeval Element Enchanted with: Chimera Spirit Not yet available in Antique Store In Antique Store starting 2024/01/25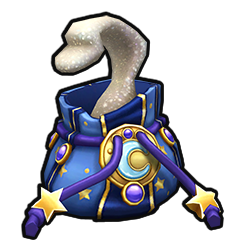 Legendary Tier 13 Sandman's Pouch Attack: 338 Health: 57 Affinity: Dark Enchanted with: Primeval Element Enchanted with: Chimera Spirit Not yet available in Antique Store In Antique Store starting 2024/01/25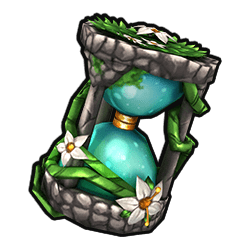 Legendary Tier 12 Eternal Hourglass Attack: 106 Defense: 425 Affinity: Earth Enchanted with: Primeval Element Enchanted with: Chimera Spirit Available in Antique Store In Antique Store starting 2023/09/07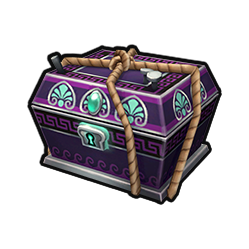 Legendary Tier 13 Pandora's Box Attack: 1,520 Affinity: Dark Enchanted with: Primeval Element Enchanted with: Chimera Spirit
392,090

Airship Power

16,604

HP

742

ATK

121,404

DEF

Threat

3,400

10

EVA

5%

Critical Hit Chance

Critical Hit Damage

50%

6.9x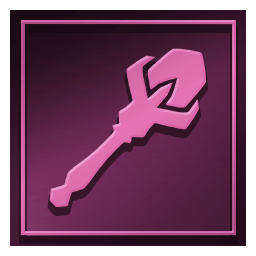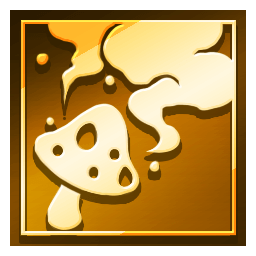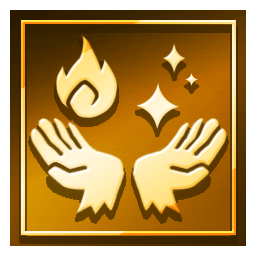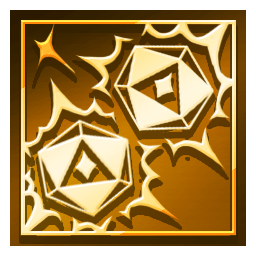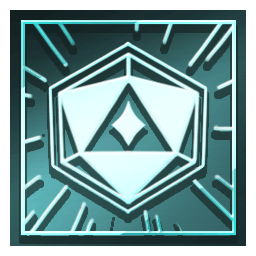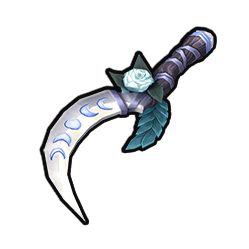 Legendary Tier 11 Wiccan Dagger Attack: 560 : 10% Affinity: Earth Enchanted with: Abyssal Element Enchanted with: Chimera Spirit Available in Antique Store In Antique Store starting 2022/09/08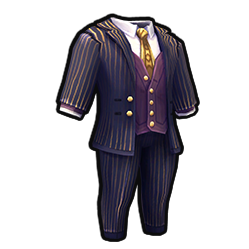 Legendary Tier 13 Business Suit Attack: 129 Defense: 450 Affinity: Enchanted with: Abyssal Element Enchanted with: Chimera Spirit Not yet available in Antique Store In Antique Store starting 2024/03/21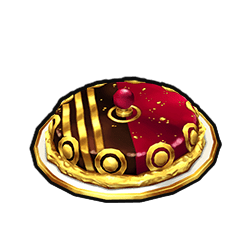 Legendary Tier 12 Glazed Mirror Cake Attack: 122 Health: 122 Affinity: Gold Enchanted with: Abyssal Element Enchanted with: Chimera Spirit Available in Antique Store In Antique Store starting 2023/07/13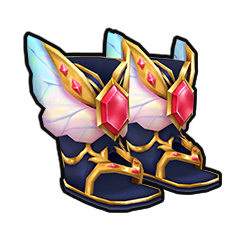 Legendary Tier 12 Fairy Sandals Attack: 89 Defense: 355 Affinity: Air | Carbuncle Spirit Enchanted with: Abyssal Element Enchanted with: Carbuncle Spirit Not yet available in Antique Store In Antique Store starting 2023/10/05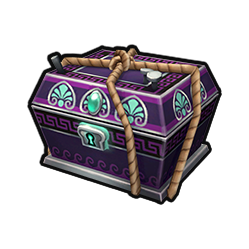 Legendary Tier 13 Pandora's Box Attack: 1,520 Affinity: Dark Enchanted with: Abyssal Element Enchanted with: Chimera Spirit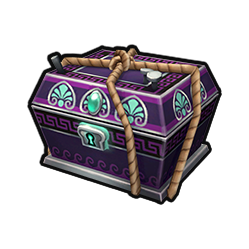 Legendary Tier 13 Pandora's Box Attack: 1,520 Affinity: Dark Enchanted with: Abyssal Element Enchanted with: Carbuncle Spirit
390,447

Airship Power

16,549

HP

390

ATK

118,408

DEF

Threat

7,367

10

EVA

3%

Critical Hit Chance

Critical Hit Damage

50%

7.0x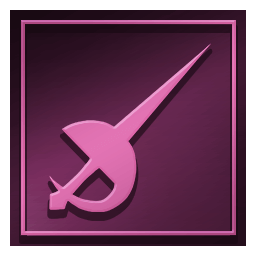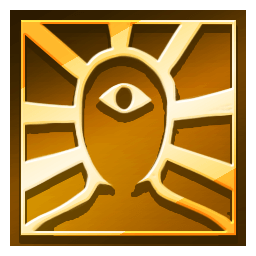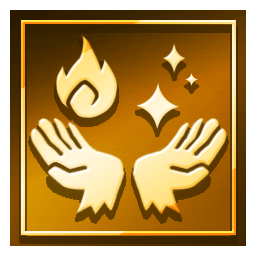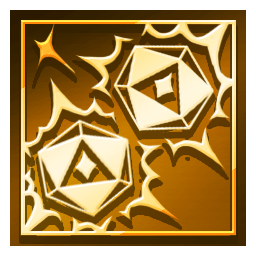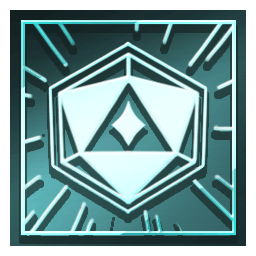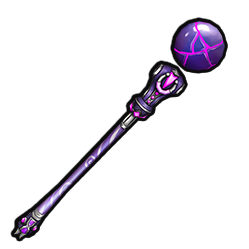 Legendary Tier 13 Gravity Controller Attack: 1,093 Affinity: Abyssal Element Enchanted with: Abyssal Element Enchanted with: Chimera Spirit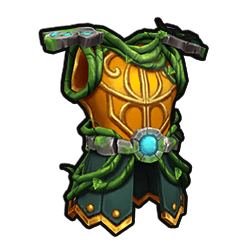 Legendary Tier 12 Lost Warrior's Plate Defense: 400 : 5% Affinity: Earth Enchanted with: Primeval Element Enchanted with: Chimera Spirit Available in Antique Store In Antique Store starting 2023/09/07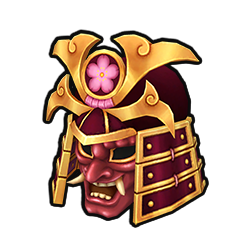 Legendary Tier 13 Taishōgun Kabuto Attack: 131 Defense: 525 Affinity: Earth Enchanted with: Primeval Element Enchanted with: Chimera Spirit Not yet available in Antique Store In Antique Store starting 2023/11/02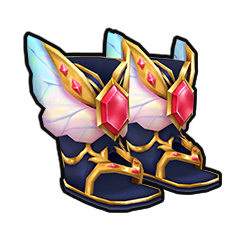 Legendary Tier 12 Fairy Sandals Attack: 89 Defense: 355 Affinity: Air | Carbuncle Spirit Enchanted with: Hurricane Element Enchanted with: Carbuncle Spirit Not yet available in Antique Store In Antique Store starting 2023/10/05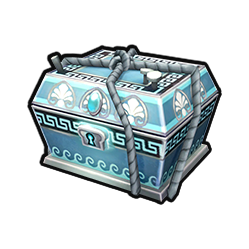 Legendary Tier 13 Sealed Hurricane Attack: 1,653 Affinity: Hurricane Element Enchanted with: Hurricane Element Enchanted with: Chimera Spirit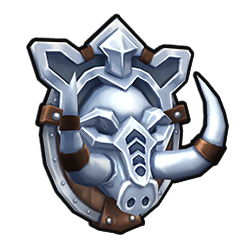 Legendary Tier 8 Goreboar Targe Defense: 190 : 7% Affinity: Enchanted with: all elements Enchanted with: Chimera Spirit Not yet available in Antique Store In Antique Store starting 2024/02/22
388,063

Airship Power

16,469

HP

380

ATK

85,159

DEF

Threat

5,688

10

EVA

0%

Critical Hit Chance

Critical Hit Damage

60%

8.6x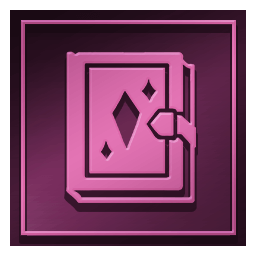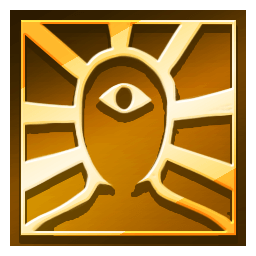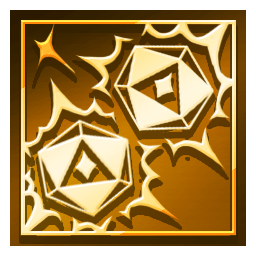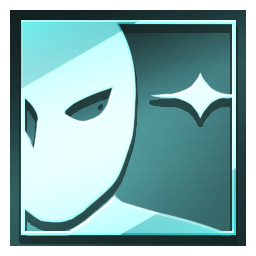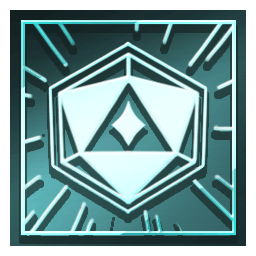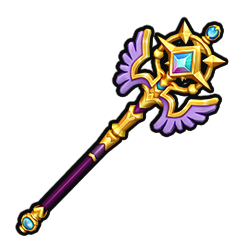 Legendary Tier 13 Scepter of Ever-Wisdom Attack: 1,200 Defense: 300 Affinity: Enchanted with: Torrent Element Enchanted with: Chimera Spirit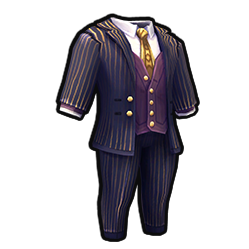 Legendary Tier 13 Business Suit Attack: 129 Defense: 450 Affinity: Enchanted with: Torrent Element Enchanted with: Chimera Spirit Not yet available in Antique Store In Antique Store starting 2024/03/21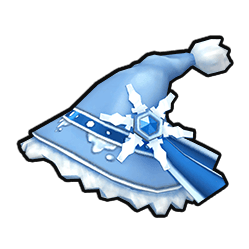 Legendary Tier 11 Ice Queen's Summer Hat Attack: 66 Defense: 265 Affinity: Water Enchanted with: Torrent Element Enchanted with: Chimera Spirit Available in Antique Store In Antique Store starting 2022/06/16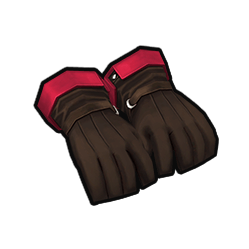 Legendary Tier 10 Corsair Gloves Defense: 185 Affinity: Water Enchanted with: Torrent Element Enchanted with: Chimera Spirit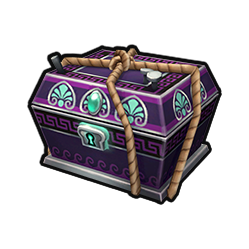 Legendary Tier 13 Pandora's Box Attack: 1,520 Affinity: Dark Enchanted with: Torrent Element Enchanted with: Chimera Spirit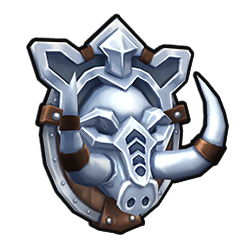 Legendary Tier 8 Goreboar Targe Defense: 190 : 7% Affinity: Enchanted with: Torrent Element Enchanted with: Chimera Spirit Not yet available in Antique Store In Antique Store starting 2024/02/22
Weapons
Tier 11
Tier 12
Merry Christmace
Thorn of Scorn
Tier 13
Gravity Controller
Jindai Zakura
Moltin' Crabcracker
Pyroquartz
Scepter of Ever-Wisdom

Archmage
Arch Druid
Astramancer

Somnus Boltcaster
Sonic Trumpeteer

Warden
Jarl
Conquistador
Pathfinder
Armor
Tier 5
Tier 7
Tier 9
Tier 10
Tier 11
Ice Queen's Summer Hat
Nightwing Vambraces
Raptor Wings
Tier 12
Desperado Outfit
Desperado Spurs
Empress Hairpins
Exarch Robes
Fairy Sandals

Trickster
Bishop
Warlock
Spellknight

Fruity Booties
Garb of the Primordial
Gloves of Rhythm
Lost Warrior's Plate
Rex Stompers
Soulbinder Regalia
Thorn Baron Helm
Tyrant Fists
Tyrant Plate
Vermilion Guard Greaves
Vermilion Guard Helm
Vermilion Guard Might
Tier T13
Business Suit

Grandmaster
Warlock
Astramancer

Elysium Halo
Power Glove
Taishōgun Kabuto

Chieftain
Lord
Daimyo
Spellknight

Titan Boots
Titan Plate Armor
Wayfinder's Outfit
Wereboar's Hood

Trickster
Pathfinder
Sensei
Acrobat

Wildhunt Leathers
Wildhunt Sandals
Accessories
Tier 8
Goreboar Targe

Jarl
Bishop
Spellknight
Astramancer
Tier 12
Eternal Hourglass
Fairy Wings
Glazed Mirror Cake

Grandmaster
Pathfinder
Warlock

Maple Ration Mini
Sakura Cloak
Tier 13
Chloroshield
Jade Lotus Loop

Trickster
Sensei
Acrobat
Archmage

Pandora's Box

Archmage
Bishop
Arch Druid
Warlock
Astramancer

Platinum Insignia
Pot of Paella
Radical Waverider
Sandman's Pouch
Satchel of Essentials
Sealed Hurricane
Very Hot Pot